ESChat: FirstNet Certified™ Today,  Mission Critical Tomorrow
FirstNet
FirstNet™ service is available to qualifying public safety related businesses and government agencies, and offers wireless service designed to ensure access to the network during periods of high traffic and congestion typically associated with any emergency or large public event.
As public safety continues to adopt Push-to-Talk solutions like ESChat, the dependency on the wireless carrier's ability to provide data connectivity will also grow. Is your carrier able to provide reliable connectivity during an emergency, disaster or large-scale special event? If not, FirstNet may be the right solution for you.
In the wireless world, coverage is king!
If you don't have wireless coverage, you can't communicate. If you are currently an AT&T customer and your coverage is sufficient, the choice is easy. FirstNet service can only enhance your agency's ability to communicate. FirstNet subscribers will experience a prioritized data service to ensure that real-time applications, such as ESChat, will operate even when the network is heavily congested. As part of the FirstNet build-out, AT&T is also expanding its wireless coverage footprint. So keep an eye out for improvements in areas where coverage may currently be limited.
If you are not an AT&T customer, the question is more complicated. Today, some of the benefits of FirstNet are available to Verizon customers. QoS and Priority are part of Verizon's Private Network Traffic Management (PNTM) service, though there is an added [per user] cost. To compete with FirstNet, Verizon announced it is offering its own public safety service. This offering will include a dedicated public safety LTE core network, and will include QoS, Priority and Preemption as a bundled package similar to FirstNet service. Verizon announced its commitment to release its public safety offering in 2018.
ESChat & FirstNet Today
Mission Critical ESChat
ESChat is working on our next generation product, Mission Critical ESChat (MC-ESChat) so that we will be ready to interoperate with MCPTT servers deployed by wireless carriers in the future. Specifications have been created for a next generation Mission Critical Push to Talk architecture for public safety. The Third Generation Partnership Project (3GPP) developed the specifications in conjunction with industry leaders and experts from the public safety community. The 3GPP MCPTT specifications continue to evolve and adjunct specifications are being created to address key areas, including interoperability with a host of other communication networks. In addition to the MCPTT specifications, other components are required to provide a complete Mission Critical experience. These include hardening of the commercial wireless networks, new handset device and accessory options to name a few.
ESChat uses standards-based interfaces to integrate with other systems, including: P25 via ISSI, DMR via AIS, Dispatch Consoles via CSSI or AIS, and Mission Critical Call Logging via SIPREC. ESChat is a FirstNet Certified™ solution, and is also a partner with Verizon and T-Mobile. Regardless of your wireless network, ESChat will provide secure and reliable communication on and across all wireless networks without the need for additional hardware or software.
It is not clear when the Carrier integrated MCPTT Controlling Servers will be available, or how much public safety can expect to pay for MCPTT service. Other elements identified in the MCPTT specification are yet to be available, these include Direct Mode and Multicast.
ESChat & FirstNet Tomorrow
---

Enhanced Quality of Service (QoS)
Differentiated service level provides public safety
users a faster data channel for ESChat Push-to-Talk
Priority on the RAN (LTE Channel)
Prioritized access to the wireless network during
periods of high congestion. RAN priority includes:
Access Channel Priority

Traffic Channel Priority

Admission Priority
Preemption
Migration of non-critical users to other cell resources
during periods of extreme congestion.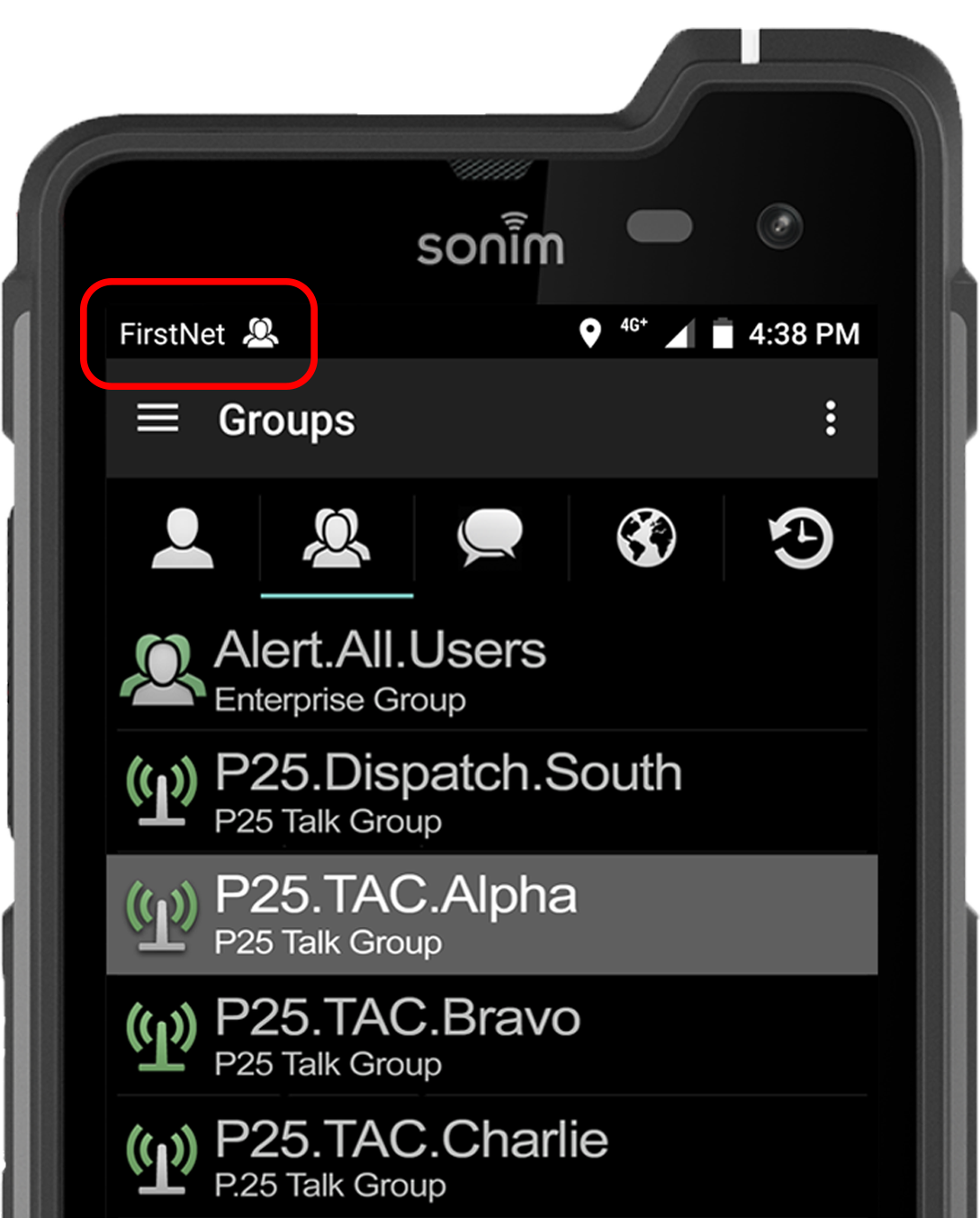 ---
What does this mean to you?
If you are considering FirstNet service, and are interested in how it may benefit your ESChat performance, please do not hesitate to reach out to us. We have set up an email address (firstnet@eschat.com) specifically to address questions about FirstNet for ESChat users.